A Place in the sun live
Why visit?
A Place in the Sun Live is the next step on your overseas property journey helping you to find a place in the sun of your own!
Who is A Place in the Sun Live for?
If you've ever dreamed of owning a property abroad, this exhibition is for you!
Each A Place in the Sun Live show caters to house hunters at every stage of the journey. If you've been inspired by the TV show and want to find out more about where to buy, you can speak to estate agents from around the world for inspiration.
You can also find out about the legalities of moving abroad, learn top tips from the experts, understand the buying process and much more!
Whether you're looking for a holiday home to enjoy yearly holidays, a property to retire to, or an investment opportunity, we have you covered.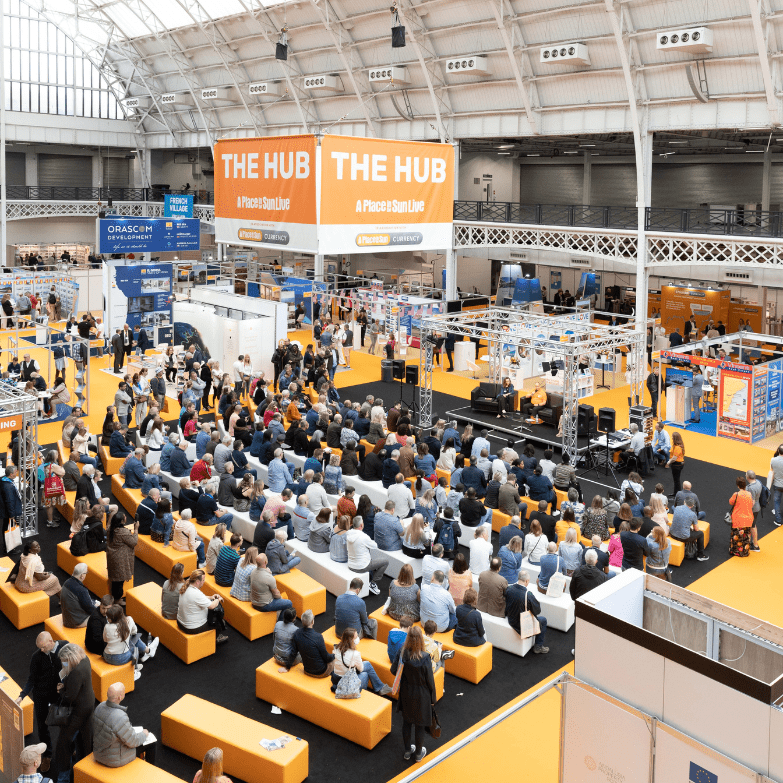 The Hub
The Hub is our main stage where you'll find interviews with A Place in the Sun presenters and seminars on all the big topics including how the purchase process works, where to buy in Spain, how to retire abroad and much more!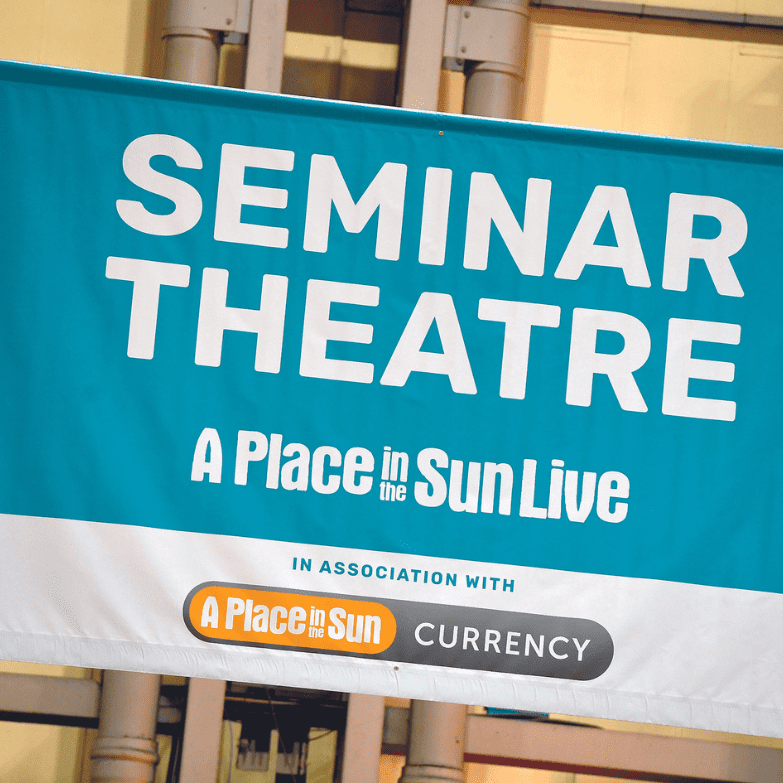 Seminar Theatre
For information on some of the more technical aspects of the purchase journey head to the seminar theatre. Discover the ins and outs of currency transfer, learn how to get a mortgage and fine tune your plans for the purchase process.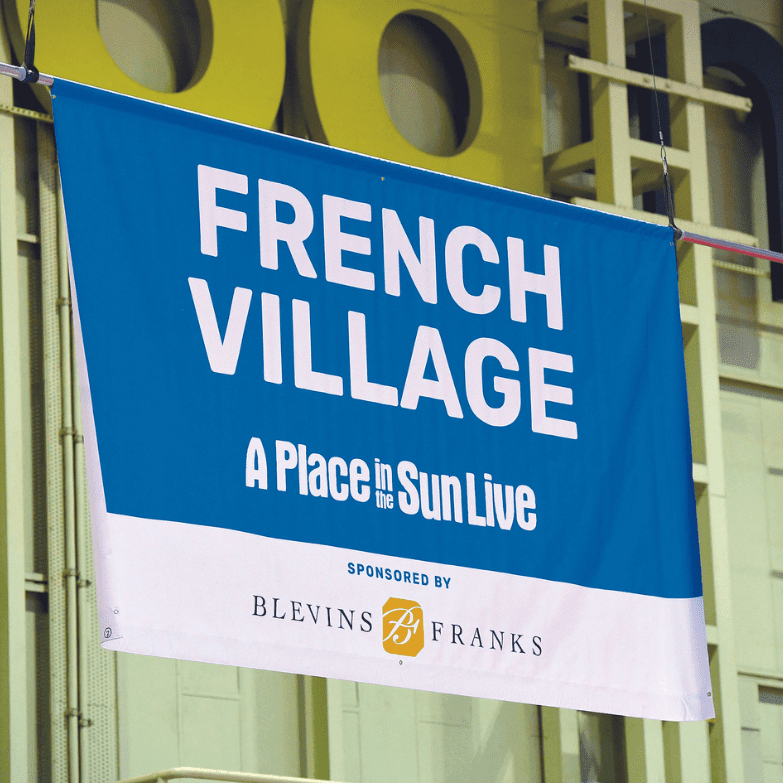 French Village
Our dedicated French stage covers the entire buying process, including an overview of the most popular areas, how to find the right property and navigating the legal process – everything you need to know to buy your dream home across the Channel!
Meet experts from around the world
Gather practical advice from property experts who specialise in helping UK buyers purchasing foreign property.
Establish contact and build relationships with experts who will be there to help you on every step of the purchase journey – free advice from people who can make your dream a reality with insight on tax, financial, currency, legal and healthcare matters.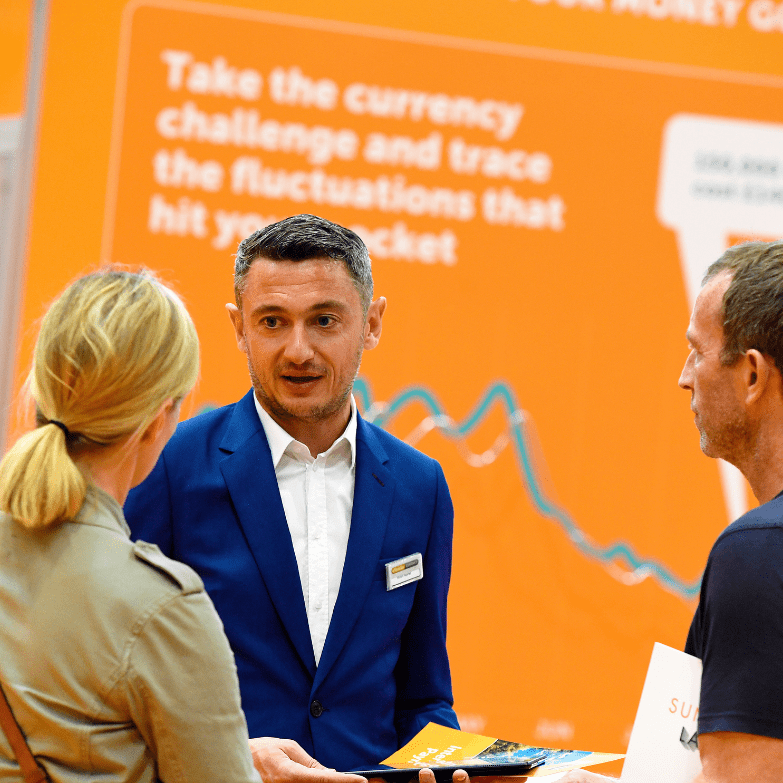 MEET a pLACE IN THE sUN PRESENTERS
At each exhibition we are joined by stars of the hit Channel 4 TV show A Place in the Sun! Our presenters have decades of expertise, and have helped hundreds of house hunters find their dream properties. 
At A Place in the Sun Live you'll have the opportunity to listen to them on stage, and to meet them in person!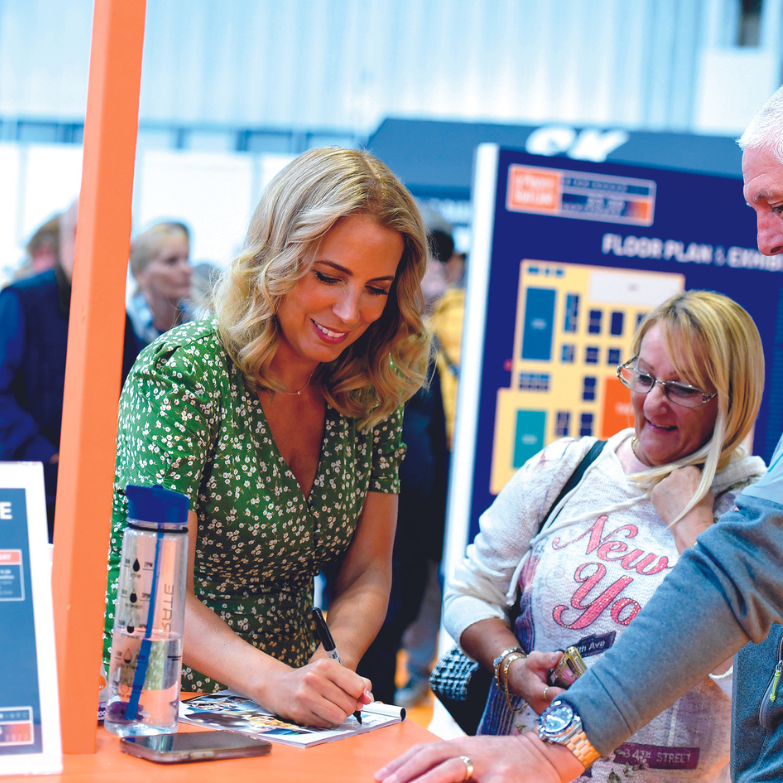 Think you've got what it takes to appear on the A Place in the Sun TV show? Pay a visit to the production team who will be conducting auditions all weekend! All you need to do is complete a short screen test, by telling our team about where and why you want to buy abroad, and we could be seeing you on our TV screens very soon!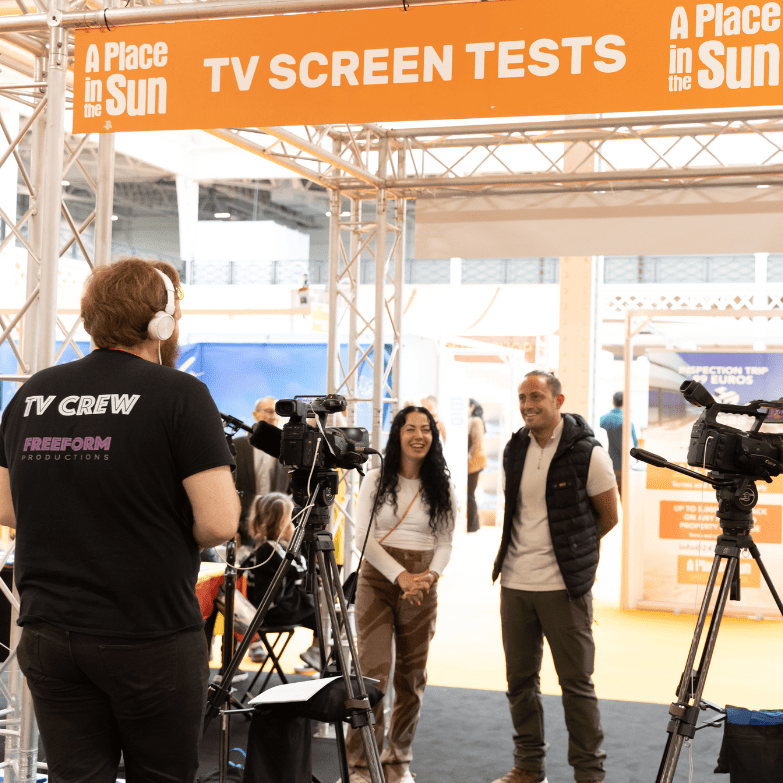 Got a question?

Talk to us!
If you have a question, just fill in the form below and we'll get back to you as soon as possible.