A Place in the sun live
London Excel
3 – 5 may 2024
Join us for A Place in the Sun Live London on the 3 – 5 May 2024! This year we're bringing A Place in the Sun Live to a brand new venue, the ExCel!  See you there!
What to expect in London
A Place in the Sun Live is the UK's largest overseas property exhibition, and the official live event series of the hit Channel 4 TV show! A Place in the Sun Live is designed to help you find your dream overseas property, whether you're looking for a holiday home, or are planning to make a permanent move abroad.
We'll be back in the capital this Spring with another jam-packed weekend, where you'll find property experts from around the world, a comprehensive schedule of seminars and talks, and have the opportunity to meet the presenters of the show!
Meet the experts
Speak to property experts from around the world. Quiz estate agents on the best areas to buy, learn about how the property process works from lawyers, get your finances in order with tax, wealth and currency specialists, and even find a removals firm to help you make the move!
Listen and learn
Hear informative panel talks and seminar discussions on a huge range of topics including where and how to buy, retiring abroad, visas, currency and much more. Each seminar will help you take the next step on your overseas property journey, however far along in the process you are.
Find a property
You might even find your dream property at A Place in the Sun Live! Our exhibitors will be showcasing hundreds of properties, and will be able to show you the latest properties on the market, that they think will best suit your needs and requirements.
Take a screen test
Always wanted to be on the A Place in the Sun TV show? The production team will be on site all weekend conducting screen tests – if you think you've got what it takes pay them a visit and you could be jetting off somewhere sunnier and appearing on our TV screens very soon.
Get inspired
Not sure where you want to buy? Don't know how to make the dream of owning abroad a reality? At A Place in the Sun Live you can find a whole world of overseas property under one roof, and start getting the answers to your questions, even if you're at the very beginning of your journey.
Speak to the team
Head to the A Place in the Sun Help Desk to chat to our friendly and knowledgeable team! They can help you make the most of your day at A Place in the Sun Live and help you find the exhibitors who are best placed to progress your property journey.
Each day you'll be able to listen to informative seminars with expert panels. They'll provide you with all the information you need to continue with your overseas property journey.
Take a look below at just some of the topics that will be covered on the day.
Country specific information
Country specific information
Join our informative sessions about country-specific topics to get all the inside information about your chosen country
House-Hunters Revisited
Meet the house-hunters who appeared on the TV show and find out what happened when the cameras stopped rolling.
Financial Insights
Find out how to make your money go further and protect your assets with expert tips and updates from our tax and wealth advisors, currency experts and more...
Relocating?
Planning to relocate overseas? Don't miss our life-changing seminars all focussed on what you need to know to successfully relocate to your chosen country
TV Presenters tips and tricks
TV Presenters tips and tricks
Get the low-down from our TV Presenters as they talk about their experiences and offer sound advice to potential buyers
Visas, healthcare....
Things have become a little more complicated since Brexit, so make sure you attend these sessions to find out everything you need to know
The presenters of the A Place in the Sun TV show have helped countless house hunters find their dream properties all over the world! They'll be joining us on stage and in the exhibition hall to share their knowlege, and to hear your stories too! We'll be announcing which presenters will be joining us at A Place in the Sun Live London in early 2024.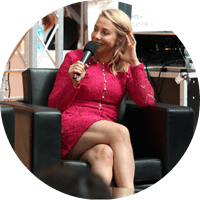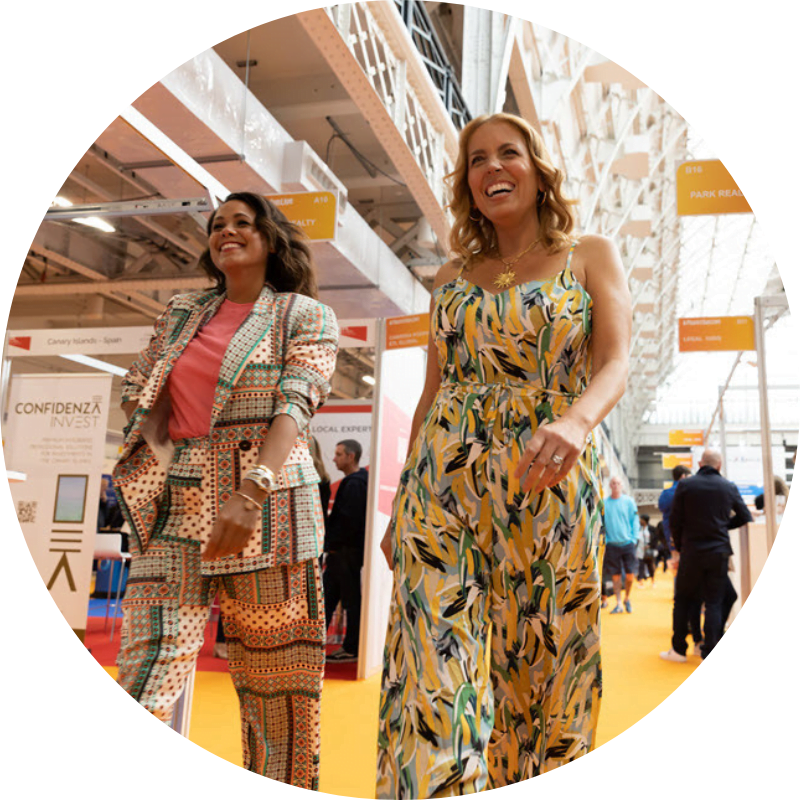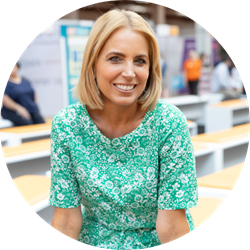 What do our house hunters think?
Each year thousands of visitors attend A Place in the Sun Live in London, here's what some of them had to say last year!
Get your London tickets now!
Ready to get your tickets? Just select the tickets you want below… and we look forward to seeing you in London!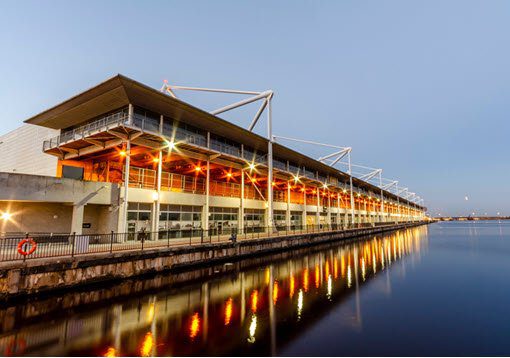 Join us at London ExCel in East London. This iconic exhibition venue has great transport links to Central London and the South East.
Royal Victoria Dock, 1 Western Gateway, London E16 1XLX
Got a question? Here are some of our frequently asked questions about A Place in the Sun Live London.If you have a more specific question, scroll down to contact us directly.
Got a question?

Talk to us!
If you have a question, just fill in the form below and we'll get back to you as soon as possible.